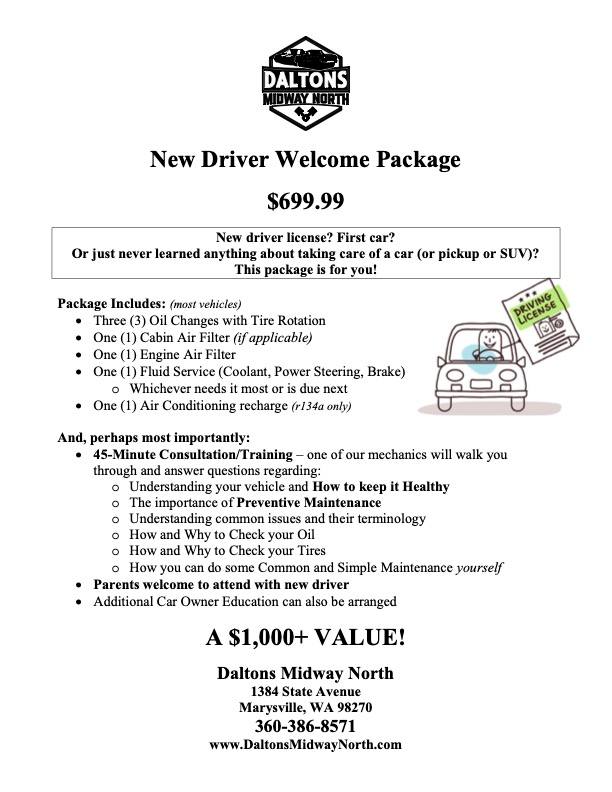 Do you have a young person in your family — or a friend's family — who will soon graduate? Or a younger person who will soon be receiving a New Vehicle? (Or, a Used Vehicle, new to them?) The New Driver Package from Daltons Midway is a solid Graduation Gift. Look at all of the services that are part of this Vehicle Service Package: Fluids, Filters, Air Conditioning, and Tires/Tire Rotation!
Plus, an owner of the New Driver Package will also receive consultation time with one of our knowledgeable Auto Mechanics. This is a wonderful opportunity to learn about proper Vehicle Maintenance!
This Package is targeted toward younger people and new graduates, but you don't have to be young to buy this Package. If you are a veteran driver and feel that you could benefit from our New Driver Package, we will happily sell it to you! If you are interested, please stop by (1384 State Avenue, Marysville) or give us a call at 360-386-8571. We're always happy to see you for an appointment — please schedule at our website. Thanks!