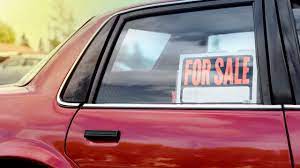 Are you buying a new (to you) Vehicle for you or a loved one sometime soon? Do you think you're getting "a really good deal"? It may be cheap for a reason, so make sure you take the Used Vehicle to your Local Mechanic for a Pre-Purchase Inspection prior to handing over your money.
A good Used Vehicle Seller will happily let you get a Pre-Purchase Inspection, since they will have nothing to hide. Be sure to go to your Auto Mechanic, or a third party who is not associated with the seller, to get an accurate report.
We are available for Pre-Purchase Vehicle Inspections at Daltons Midway North in Marysville! Visit our website at https://www.daltonsmidwaynorth.com/blog/home/ and click on the Schedule an Appointment button, or call us at 360-386-8571.