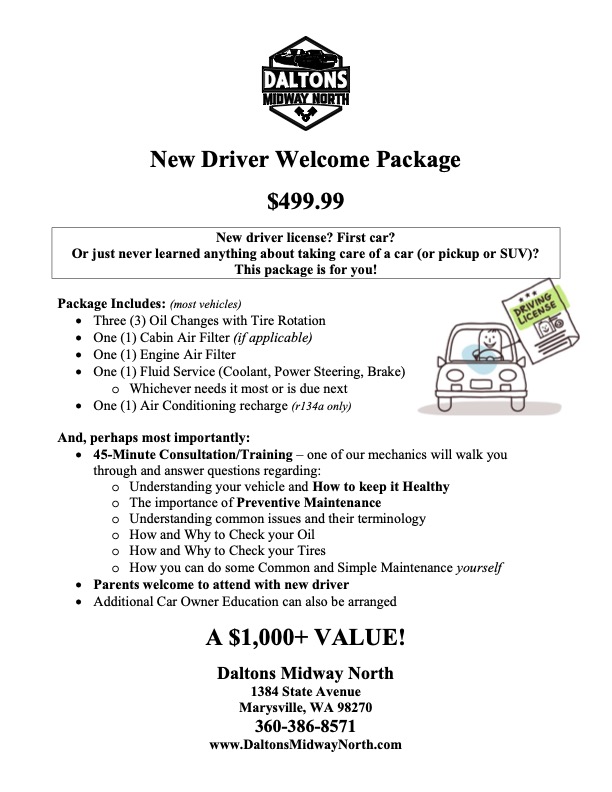 At Daltons Midway North, we appreciate those who maintain their Vehicles. Vehicle Maintenance means that your Vehicle will keep on going for a long time.
We have a package that helps with Maintenance geared toward New Drivers. This package includes several Fluid and Filter Services, encouraging you to keep up your Vehicle Maintenance. Additionally, the package includes time with one of our Mechanics to talk about whatever you want — learning more tips about keeping your Vehicle running forever, learning about the life of an Auto Mechanic, or whatever you would like.
This is a great gift for someone new to driving or a new Vehicle owner. If you are interested, please call us at 360-386-8571. Hurry, as this Low Price is only good through Labor Day!